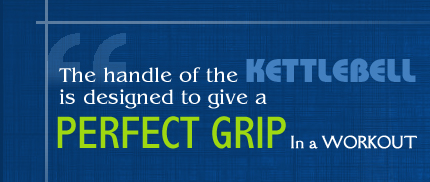 Our Product Range
About Kettlebell
Home
» Kettlebells Training Program
Kettlebells Training Program
Monday-Wednesday-Friday
One-arm Clean and Military Press 2 sets of 5 left and right
One-arm Bent-over Row 2 sets of 6 left and right
One-arm Windmill 1 set of 3 left and right
One-arm Front Squat 2 sets of 6 left and right
One-arm Swing 2 sets of 10 left and right


Here Are A Few Advantages Kettlebells Have Over Other Exercise Equipment
Freedom of Movement : Kettlebells can do everything dumbbells can do plus much more. Machines and their single plane of movement do not even compare! Taming a kettlebell is similar to wielding a medieval sword.
All-around fitness : The 5 components to physical fitness are: muscular strength, endurance, flexibility, cardio-respiratory efficiency and body composition. Kettlebell training will help you improve in all 5 of these areas.
The swing : No other piece of equipment will allow you to do a swing like a kettlebell does, and no other exercise conditions your body like a swing does. As simple as it sounds, there is a lot to be said for swinging a weight in between your legs, slowing the momentum and redirecting that force in the face of gravity. Strong and flexible hamstrings, powerful hips and a resilient lower back is what you can expect from doing swings.
Convenience : Kettlebells are compact and easily transported. Train with them in your bedroom, in your backyard or take them with you on vacation.
Enjoyment Factor : Kettlebell training is fun! The freedom of movement you have, all the different exercises available, the rhythmic flowing nature of the training itself... it's enjoyable! And let's be honest, an exercise that you do not enjoy is an exercise that you will not do for long.
Our Product Range
About Kettlebell