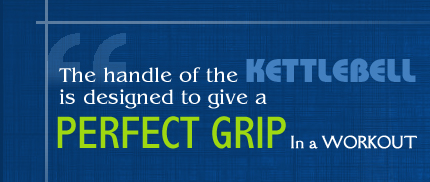 Our Product Range
About Kettlebell
Company Profile
Delhi Foundry was established in 1959 by Mr. D.K. Jain in Delhi, North India. At that point of time, it was producing cast iron castings under the brand name of Delhi Founders & Engineers in partnership with two other companies.

In 1994, after division of the firm, Mr. D.K. Jain along with his son Mr. Madhur Jain, as other partner; started Delhi Foundry Industries with the same reputation and fame at B-37/C, Jhilmil Industrial Area, Delhi. A major parts of machine tools applicable in Sugar Mills, Printing Machines, Die Cutting Machines, Lathe Machines, Boring Machines, Grinding Machines, etc. are manufactured by us with a range from ½ kg. to 4.5 MT single part castings of cast iron and are subsequently sent to respective machine manufacturers.

Crucibles, Dies and Moulds, Couplings and other misc. parts are also manufactured by us for all types of Ferrous and Non-Ferrous melting industries and rolling mills. These products are produced with the help of skilled moulders and sold to various manufacturer and customers at a competitive price above Rs. 3 per kg., as compared to the rates prevailing in NCR/Delhi with entire customer satisfaction.

With the principles set by partner Mr. D.K. Jain; the patterns, designs and drawings of various items specified to us by our esteemed customers are always treated as their property and are never copied or given access to any outsider. Every sort of secrecy and honesty is maintained regarding this aspect. This is the reason that we have been able to sustain strong relations with our customers.

Mr. Madhur Jain (partner) is a mechanical engineer having 31 years of experience in foundry and is looking after all the production work along with an efficient staff. Mr. Dhruv Jain, an MBA joined the company as a partner in 2004 and now, the company has set the target to increase production as well as quality of castings through this compatible partnership.

Mr. Dhruv Jain has started the production of small castings (range 50gms to 20kgs) single part of castings in same premises. The Delhi Foundry Industries is an ISO 9001:2000 Certified Company.


Our Quality
Our quality control department is equipped to meet the most stringent demands of the clients. Vigorous tests are carried out for all the raw materials and finished products to ensure defect free products to the customers.

We will be delighted to build long lasting, profitable associations with all our buyers seeking high quality goods at affordable rates.
Our Excellence
We are a quality driven company. Quality ranks high on our priority list for the satisfaction of our clients. We aim to reach the acme of perfection by engineering products that are not only innovative but also rich in quality. Our team of experts maintains a strict vigil during the manufacturing process to ensure that the products are flawless.
Our Facilities
Our infrastructural set up is one of the biggest strengths. Our state-of-the-art production unit helps us to engineer premium quality products. We possess hi-tech machines that yield efficient results. We continuously upgrade our technologies to keep pace with our competitors..
Our Patrons
Our quality products have helped us to cut through the break-neck competition. We have a set of satisfied clients all over the world which encourages us to improve the quality of our products..
Customer Satisfaction
We have been successful in catering to a wide client base both in domestic, as well as, international markets due to our exceptional supply chain and value for money concept. We have redefined the rules of the trade by implementing advanced technology with ethical business principles. We strive to provide our clients with only the best products, which are completely reliable and high on performance.
Our Product Range
About Kettlebell